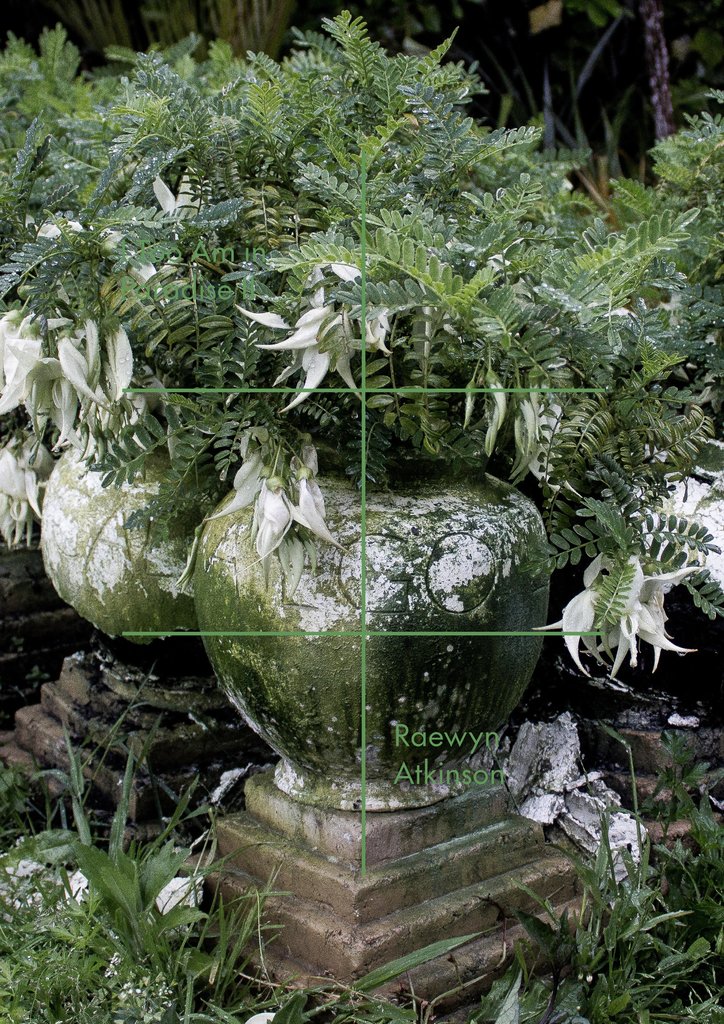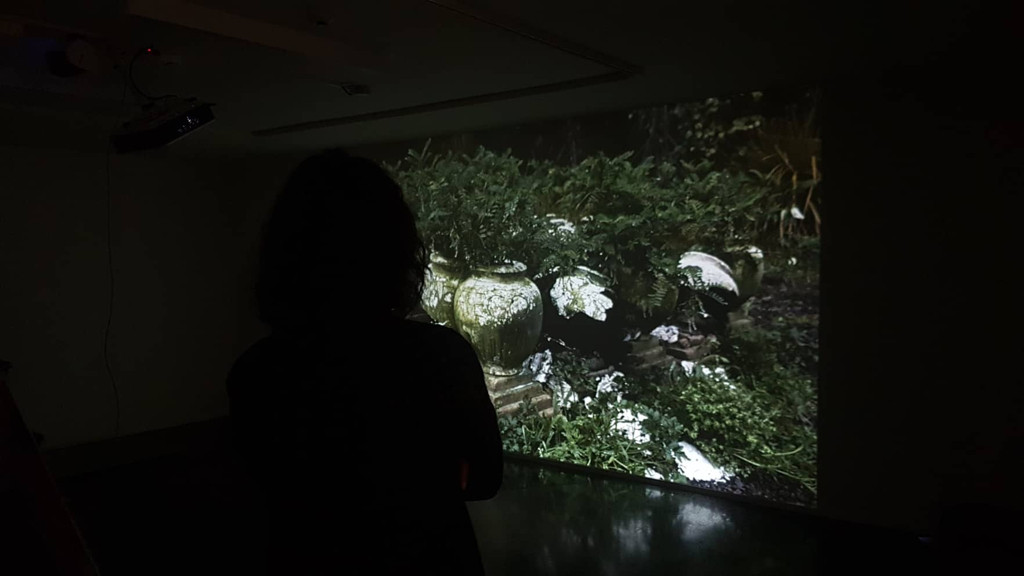 I Too Am In Paradise II, a 50 minute  moving image work.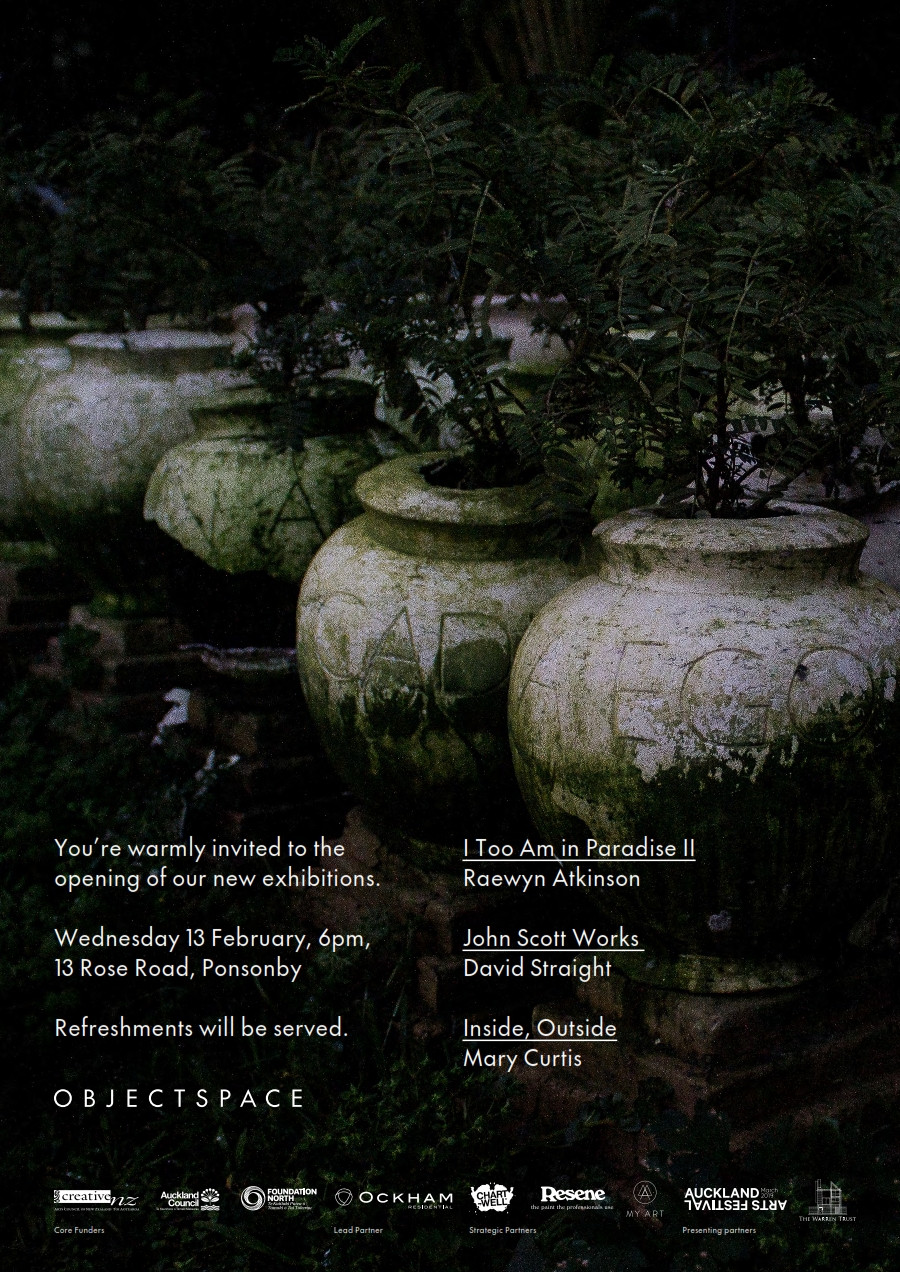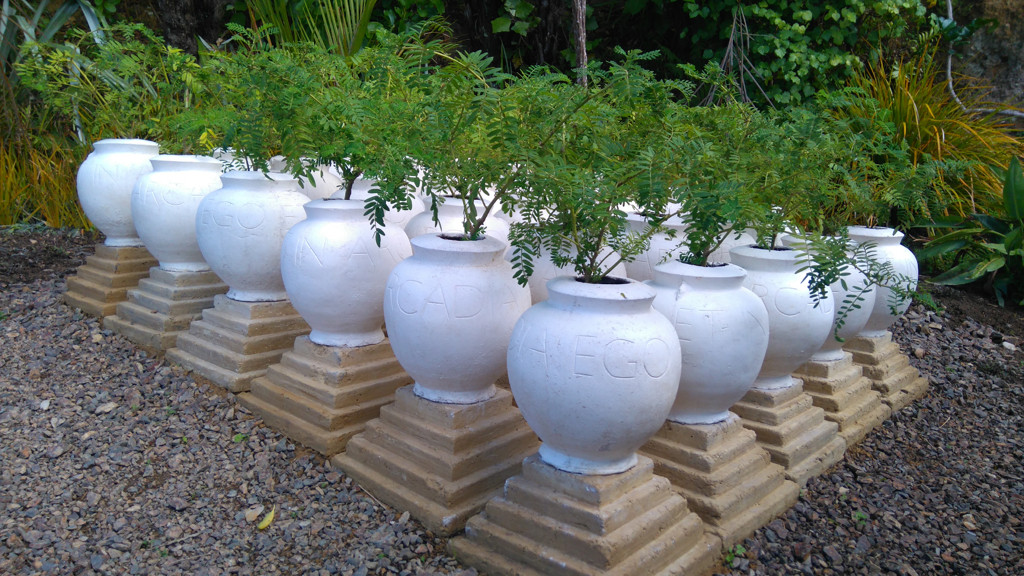 I Too Am In Paradise II is another iteration of the living sculpture installed in the Dowse Courtyard over the summer 2016-17. A video will be made of the installation as it decays and grows in the artist's garden. Again the urns are cast using unfired white clay but this time red clay dug from the property has been used to create bases and these in turn are placed on a bed of greywacke from the same area.
The urns are planted with ngutukākā mā, white kākā beak, precious taonga entrusted to the project by East Coast iwi, Ngāi Kohatu (Ngāi Hinehika), who are kaitiaki for this particular species that had long been considered extinct. This plant species were last seen growing on cliffs inland from Wairoa in the 1950's and have been brought back from the brink of extinction through the combined efforts of Ngāi Kohatu and the Crown Research institute, Scion. At Te Reinga Marae these kākā beak are known as Ngutukōrako, named after their ancestress, Hinekōrako. The English translation of kōrako is albino.
At the end of filming, the ngutukākā mā will be gifted on to Waikereru Ecosanctuary, set up for ecological restoration by Dame Anne Salmond and her husband on Te Tāi Rāwhiti/East Coast of New Zealand
---